YourMomCares + jed foundation (JED)
#YMC teamed up with the mental wellness experts at JED, a non-profit focused on protecting emotional health & preventing suicide for teens & young adults, to develop this resource for families with kids heading back to school.
Use this checklist as a tool for starting important conversations with kids about their mental wellbeing.
Review the checklist below and consider downloading and printing the detailed or condensed version to hang up in your home where everyone can see it, and make discussing things like self-care, time management, personal goal setting, dealing with emotional stress and nutrition part of your family's routine.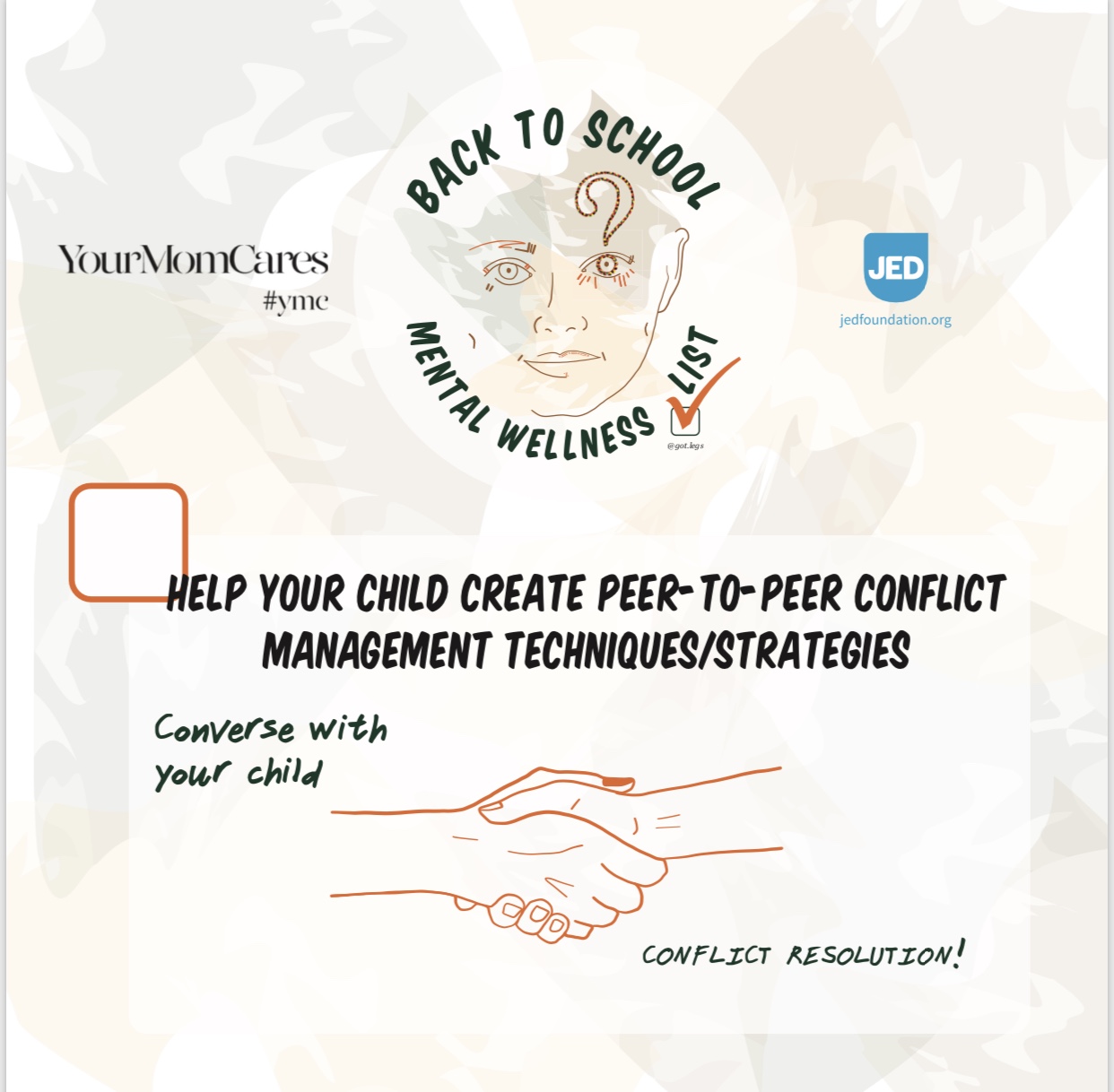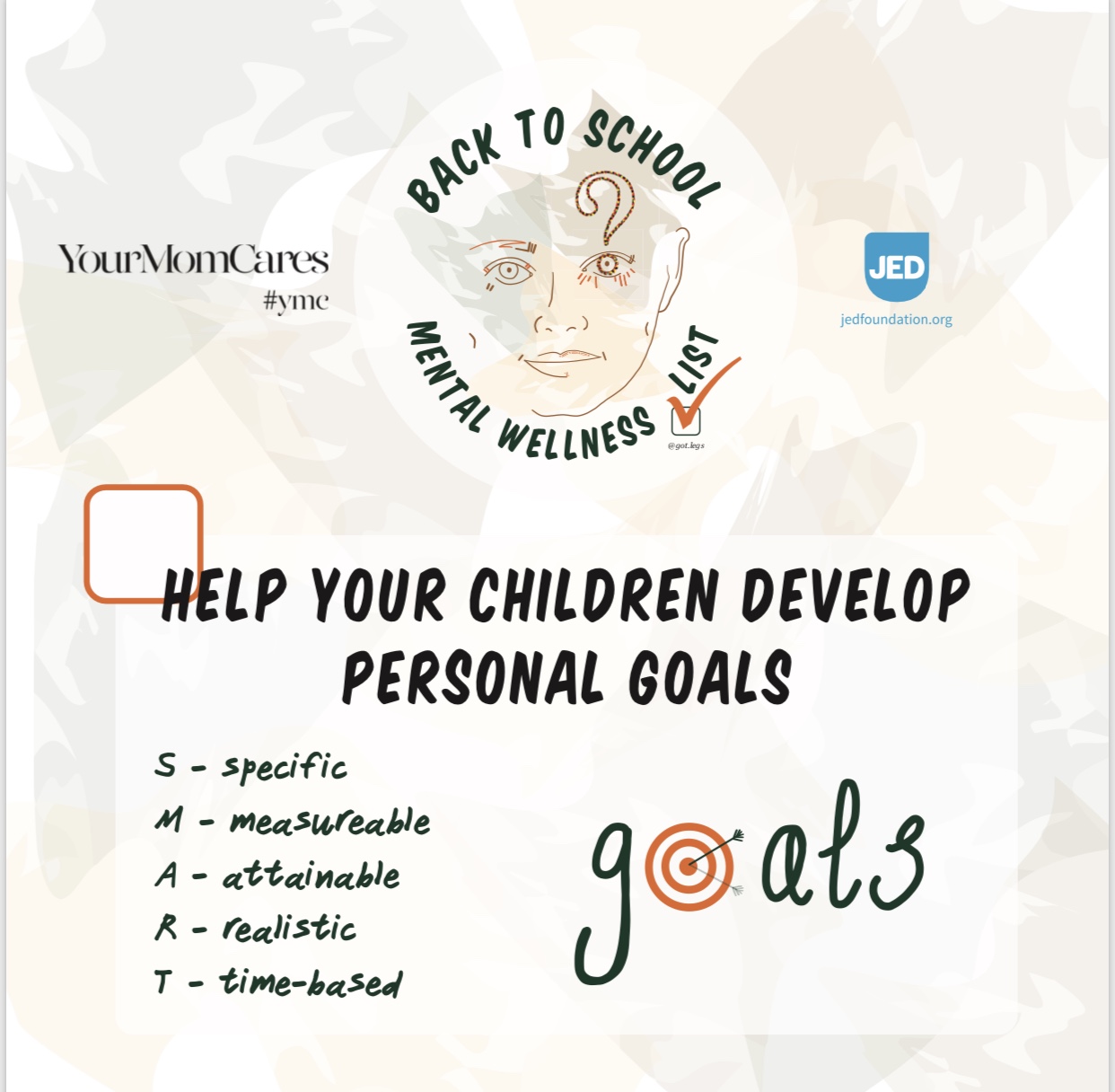 The Jed Foundation (JED) is a nonprofit that exists to protect emotional health and prevent suicide for our nation's teens and young adults.